Helloween edita el 9 de noviembre su nuevo trabajo 7 Sinners (ver portada), su larga duración inédito número 13. Uno de sus miembros originales, el guitarrista Michael Weikath, comentó al respecto de este disco para el medio Metal Assault.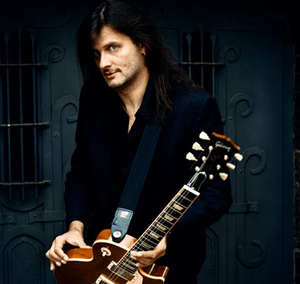 "Tiene un sonido brillante. Es gran material, muy bueno y nos tomó esfuerzo para hacerlo porque estuvimos grabando en 432 hertz en vez de 440.
Es el (disco) más rápido y pesado en años. Si quieren compararlo con 'Walls Of Jericho' que quizá sea el más crudo y rápido que hicimos al principio, el nuevo suena mejor que 'Walls Of Jericho', el cual no cumple con los estandares de hoy. Hablando de las técnicas que usó el baterista Dani (Löble), tiene partes ultra rápidas en este que no pueden ser comparadas porque necesitas cierta técnica para lograr esos golpes, de otra manera el baterista no podría tocar eso. Así que, como es capaz de hacer esas cosas, quería mostrarlas."
Helloween estrenará dentro de poco el video para su primer sencillo, Are You Metal?
Michael Weikath forma parte de nuestro artículo: 15 Grandes Dúos de Guitarra en el Heavy Metal.