Murderdolls, grupo conformado por Wednesday 13 y el baterista de Slipknot, Joey Jordison, revelan parte de la portada para su segundo LP , Women And Children Last que se pone a la venta el 1 de agosto. El tracklist también es develado.
1. The World According To Revenge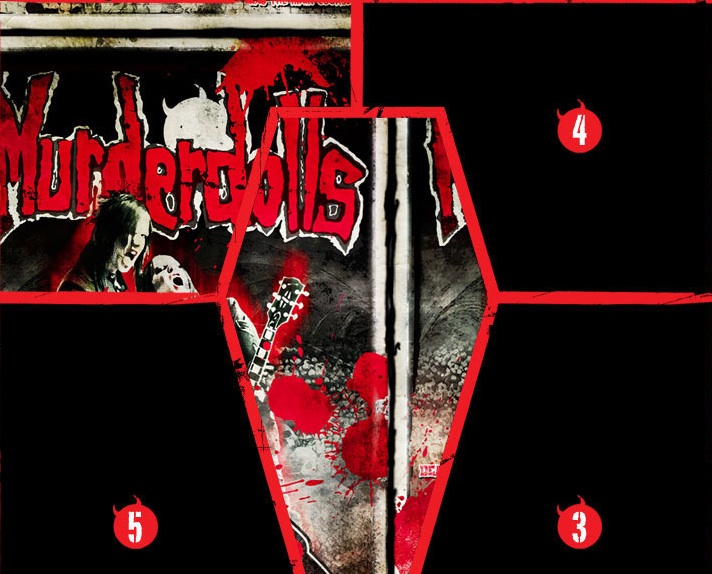 2. Chapel Of Blood
3. Bored 'Til Death
4. Drug Me To Hell
5. Nowhere
6. Summertime Suicide
7. Death Valley Superstars
8. My Dark Place Alone
9. Blood Stained Valentine
10. Pieces Of You
11. Homicide Drive
12. Rock N Roll Is All I Got
13. Nothing's Gonna Be Alright
14. Whatever You Got, I'm Against It
15. Hello, Goodbye, Die
Da click aquí para escuchar un corte de ese CD, My Dark Place Alone, o descárgalo gratuitamente.
El material fue producido por Chris "Zeuss" Harris (Shadows Fall, Arsis, Hatebreed).