febrero 24, 2011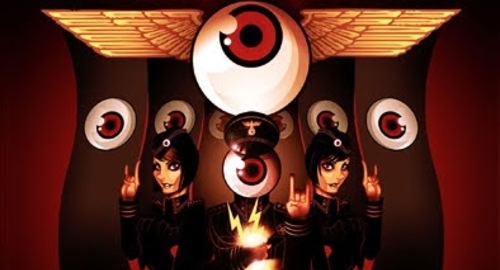 Eyescream All Access y Search & Destroy te invitan gratis al Eyescream Metal Fest III, a celebrarse este 5 de marzo, y que incluye en su cartel a Asesino, Anvil, Toxic Holocaust, Warbringer, Abigail Williams, Magnificat, Intoxxxicated, Muluc Pax, The Massacre Must Begin y Craven.
Esta vez no habrá trivias, pero la competición será más interesante y divertida. Uno de los principales requisitos es que sigas a Eyescream All Access en Twitter y a Search & Destroy para poder participar, lo cual debes comprobar al concursar.
¿Eres fan de estas bandas? `¡Pruébalo!
Envía una foto vía Twitter con copia a @EyesAllAccess y @SearchyDestroy de tu mejor personificación de Maldito X (Tony Campos) de Asesino o de Lips de Anvil, o de Joel Grind de Toxic Holocaust, todos ellos frontmans de sus respectivos grupos. Las mejores personificaciones se llevan su entrada gratis al festival.
La competición inicia ya… Estamos a la espera de sus fotos. ¡Suerte!
Tags: 5 Razones para asistir al Eyescream Metal Fest III, Abigail Williams, Anvil, Asesino, Circo Volador, Concierto, Death Metal, Eyescream, Eyescream Metal Fest, Eyescream Metal Fest 3, Eyescream Productions, Festival, Flyer, Intoxxicated, Lips, Listados, Listas, Magnificat, Mayhem Clothing Stage, Poster, Promo, Promocion, Search And Destroy, Sergio Alvite, The Massacre Must Begin, thrash, Thrash Metal, Toxi Holocaust, Toxic Holocaust, Warbringer
BOOKMARK
.