Devildriver da a conocer la portada de Beast, su nuevo disco a salir el 22 de febrero a través del sello Roadrunner Records. El quinto disco de su carrera se grabó en los Sonic Ranch Studios de Texas, producido por Mark Lewis (Chimaira, Trivium). Los estadounidenses también confirmaron el CD está siendo mezclado por el solicitado Andy Sneap (Megadeth, Machine Head, Arch Enemy).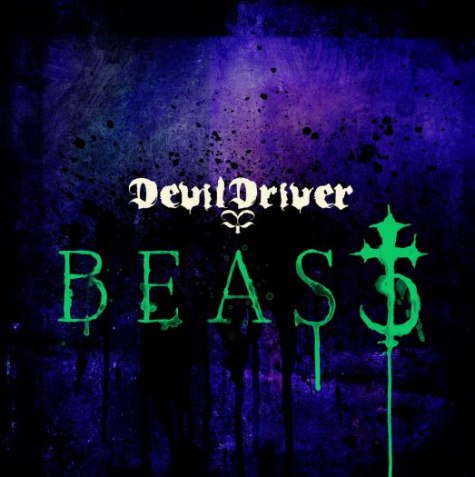 Algunos de los tracks a aparecer en este redondo son Dead to Rights, Hardened, Bring The Fight (To the Floor), Shitlist, Talons Out (Teeth Sharpened), Blur, You Make Me Sick (Sacred Secrets), The Blame Game, Coldblooded, Crowns of Creation, Lend Myself to the Night.
El cantante Dez Fafara habla del álbum:
"El dico es extremo. Ataca de principio a fin. Si les gustó 'The Last Kind Words' de 2007, este es como ese disco pero en esteroides, conduciendo un Buick Skylark a 200 millas por horas directo sin escalas a Las Vegas."
Beast Tracklist
1.Dead To Rights
2.Bring The Fight (To The Floor)
3.Hardened
4.Shitlist
5.Talons Out (Teeth Sharpened)
6.You Make Me Sick
7.Coldblooded
8.Blur
9.The Blame Game
10.Black Soul Choir
11.Crowns Of Creation
12.Lend Myself To The Night