marzo 24, 2011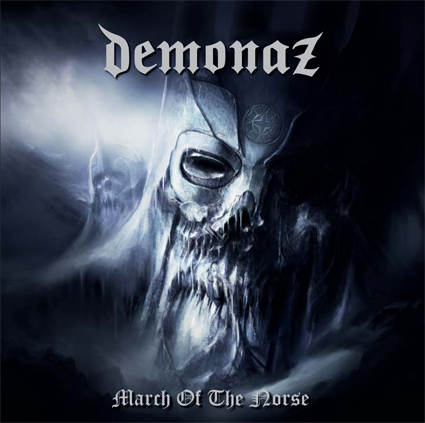 Demonaz, ex-músico de Immortal y compositor de la misma, da a conocer la portada de su primer álbum como solista, además de un corte inédito de esta producción que lleva por nombre March Of The Norse, a salir el 1 de abril en Nuclear Blast Records.
March Of The Norse Tracklist
01. Northern Hymn
02. All Blackened Sky
03. March Of The Norse
04. A Son Of The Sword
05. Where Gods Once Rode
06. Under The Great Fires
07. Over The Mountains
08. Ode To Battle
09. Legends Of Fire And Ice
10. Dying Sun (bonus track)
Escucha All Blackened Sky:

Tags: All Blackened Sky, Demonaz, March Of The Norse, Metal, Nuclear Blast Records, Nueva Canción, Nuevo Disco, Search And Destroy, Sergio Alvite, Viking, Viking Metal
BOOKMARK
.